Humanistic Software Developers
Dedicated to Creating Calm Technology
KW Works is a team of more than 20 professionals including software engineers, graphic designers, QA experts, business analysists and project managers. Approximately 68% of our staff are senior-level professionals, 27% are mid-level and 5% are junior-level. We are a seasoned team. On average our staff has 9.4 years of professional experience.
---
Key Team Metrics
9.4
Average Years of Experience
+200 Years
Our Team's Cumulative Technology Experience
---
KW Works began with a quest. Founder Kirk Williams has always had a fascination with how human beings interact with machines and a deep desire to make that relationship better. Most of his adult life has been devoted to this quest, as a practicing software engineer, as a university professor specializing in complex systems, as a technology executive for a Fortune 500 Company, and finally with the founding of KW Works in 2010. Every member of our team at KW Works has embarked upon the same quest. We are a tight, collaboratively team that fervently share a common vision of what technology should be in the 21st century.
---
KW Works Leadership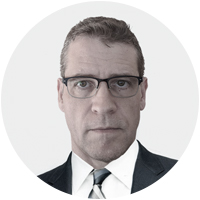 Kirk Williams – President
Kirk has been programming since 1983 when he received a Commodore 64. He has always been fascinated by technology and it influences on our daily lives and customs. He earned his bachelor's degree from the University of Michigan and then worked for several years as a professional theater director in Europe and the US. He was awarded a Mellon Fellowship and went on to earn a PhD from Harvard University researching the impact of technology on society and culture. In 1998, he joined the faculty at Yale University as an Assistant Professor where he did work on artificial intelligence, complex simulations, and human-machine interactions. Kirk went on to spend time in the corporate world developing distributed systems and pedagogical software. He founded KW Works in 2010. When not coding or speaking with clients, he can usually be found listening to the symphonies of Gustav Mahler or reading Joseph Conrad.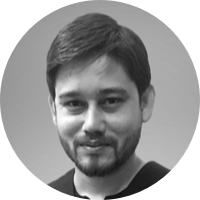 Ali Zaidi – Chief Technology Officer
Ali is an unapologetic computer nerd. Even though his affable demeanor, outgoing personality, and sharp dressing belie the stereotypes often associated with that term. Ali has earned advanced degrees in Computer Science with a particular focus on Artificial Intelligence, Software Architecture and Complex Digital Systems. It was a shared fascination with human/machine interactions that first brought him to KW Works. He joined us as a developer in 2014, quickly rose to become a solution architect, and in 2017 he became our chief technology officer. Ali has worked on hundreds of web and mobile projects. As our CTO, he is responsible for enforcing the normative coding practices and strict quality controls that characterize our final work. When not writing code or talking about technology, Ali is a doting father and family man and cherishes time spent with his wife and two young daughters.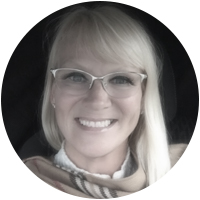 Lisa White – Operations Manager
One of Lisa's favorite pastimes is restoring furniture. She relishes the coupling of the old and the new, an understanding an object in its current state with a vision of how it might be transformed in the future. She brings the same sensibilities to her work as our operations manager. Lisa's passion is helping people and businesses grow by optimally leveraging their current assets and strengths to create new opportunities and capabilities. She has a particular interest and experience helping small businesses and startups best use technology to reach their full potential. Lisa comes to KW Works with extensive experience in team leadership, project management, and business analysis from the health care industry and the retail sector. When she is not helping her clients, Lisa is an avid skier and golfer and enjoys helping her two sons with their athletic activities.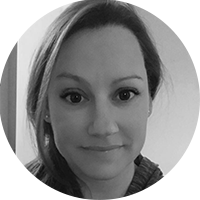 Amy Diaz – Support Manager
Amy relaxes by working with bees. In her off hours, she maintains a commercial apiary of 50 hives. She doesn't seem to mind getting stung on occasion. We can't think of a better mindset for a support manager to have. For doing technology support can at times be a little bit like sticking your hand into a beehive. Sometimes you get stung, but you persevere until the issue is resolved. Amy joined KW Works in 2018 as a dedicated resource to manage the critical stage of software support after Go-Live. In order to perform these duties, she will often will become involved in a project at the very beginning. Amy came to KW Works with over 20 years' experience managing projects, listening to client needs, implementing resolutions, and performing support at various stages in the project life-cycle. When not handling bees or support issues, Amy has taken up a new hobby: harvesting maple syrup.